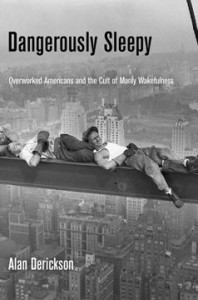 I've been reading "Dangerously Sleepy" by Alan Derickson.
The book describes disrespect of sleep as part of late 20th century emphasis on work flexibility, being able to tackle anything in a "manly" way; need for sleep as a weakness; disregard of human rights; disastrous consequences such as oil spills, nuclear reactor problems, transportation accidents.
I am also researching caffeine metabolism and effects on adenosine – the substance that accumulates to make us sleepy.  More to come in future personal diary post.