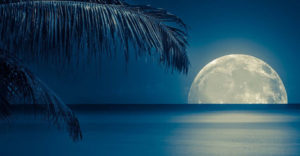 As I am working intermittently on chapters for an e-book, I have realized that it may help two groups who have suffered insomnia. First are those who can learn and apply something I have learned and communicated; second are those who will activate a deep boredom and drift off. Today I offer these lines from Robert Burns (mis)quoted by W.B. Yeats:
The white moon is setting beyond the white wave,
And time is setting with me, O.
The slow syllables. The lack of intense color. The invocation of time with a lack of urgency. Moonset suggests sunset. The absence of any agenda other than that slow repetitive process. The merging of individuality with something oceanic. The sadness and calmness of the last cry "O". If insomnia is (or is the result of) a state of body/brain overactivation, then lines like these may act as a turndown of the covers, an invitation to re-enter, to become your true self again. This couplet could be a good script for self hypnosis. It could be part of a ritual set leading back to sleep.
Let me know if you have some favorite lines or prayers or invocations which you use before sleep.